Palais de l'eau
Happy bathing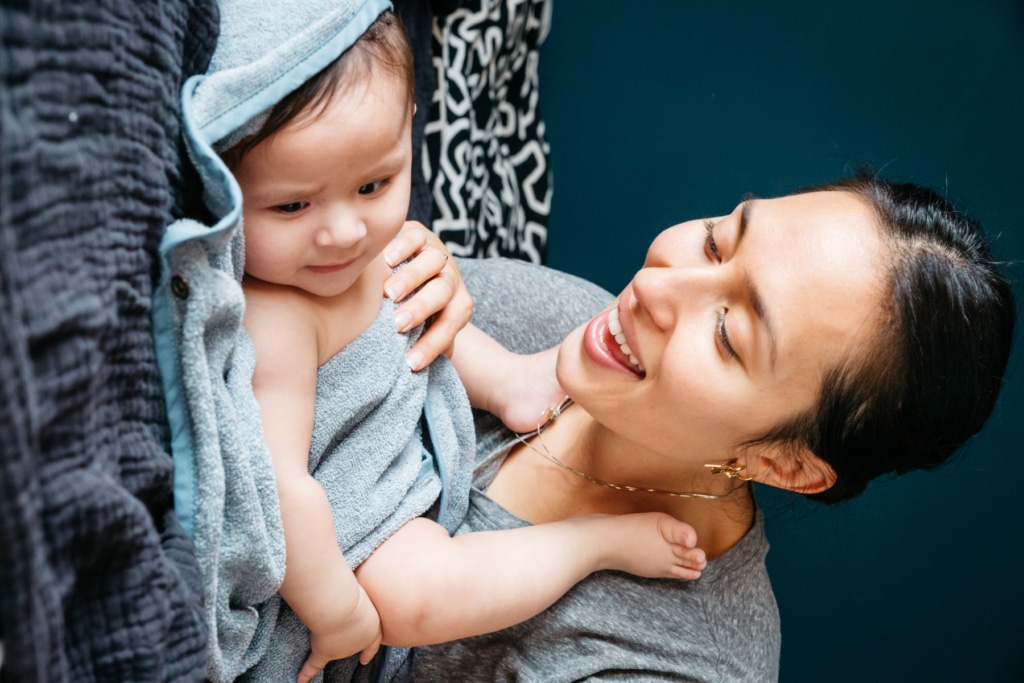 An idea is born
The story of Palais de l'eau starts with Conchita. While juggling her 4 months old baby in one hand and a towel in another, she realises bath time could and should be a lot happier. The idea for the practical Baby Towel is born: a must-have for every parent to dry their baby in a warm, loving and carefree way.
To the moon!
Palais de l'eau is going places: the 4 products are a huge success. Now, the brand is ready for the next step: growth! Together with Brandclick, this challenge has been met head-on since the start of 2019.
We started with the foundation of Palais de l'eau: setting up the brand identity. Their compelling story is translated into a fitting visual style. Subsequently, this brand identity is translated to all the different online channels on which Palais de l'eau is active, such as the website, social media, and mailings.
Baby steps
Without conversion, (new) brands can't survive. For this reason, we continuously test and optimise since the moment that Palais becomes a (greater) digital presence. Experiments with target audiences, designs, development, content, campaigns, PR, and a whole lot more lead to consistent monthly growth.
Hasta la vista, baby
Ready to share your story? Get to the chopper and become part of our machine.